Electronics International: Innovation for Better Flights
Electronics International: Fueling the Future of Flights with Innovation and Precision.
In the world of aviation, precision and reliability are paramount. Pilots and aircraft enthusiasts alike understand the importance of having cutting-edge equipment that ensures safe and efficient flights. With a reputation for excellence and a range of innovative products, Electronics International is truly a game-changer for aviation enthusiasts.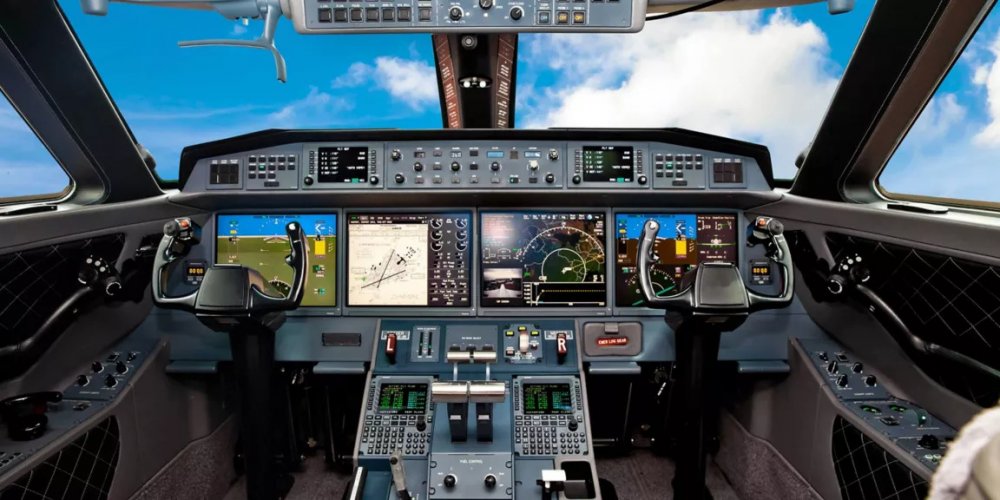 Revolutionizing Engine Monitoring
One of the most critical aspects of any aircraft is its engine performance. Electronics International understands this better than anyone, and they have developed state-of-the-art engine monitoring systems that are simply unparalleled. Take, for example, the MVP-50T Engine Monitor for Turboprops and Jets. This revolutionary device provides real-time, accurate data on engine performance, fuel efficiency, and more, helping pilots make informed decisions for a safer and more efficient flight.
The MVP-50T isn't the only star in Electronics International's lineup. The CGR-30P Premium Engine Monitor is another gem that stands out. It offers an array of features, including monitoring of critical engine parameters, fuel flow, and EGT. This device not only enhances safety but also helps optimize fuel consumption, saving aircraft owners both time and money.
Enhancing Cockpit Aesthetics                                                                                                                                                                                       CGR-30C
In addition to their cutting-edge engine monitoring solutions, Electronics International offers products like the CGR-30C Cluster Gauge Replacement. This innovative device replaces traditional instrument clusters, providing a sleek, modern, and highly functional alternative. The CGR-30C allows pilots to consolidate multiple gauges into one, decluttering the cockpit while ensuring that crucial data remains easily accessible.
FAA Approved Primary Replacement 
Primary Replacement STC'd, TSO'd & PMA'd

The CGR-30C Cluster Gauge Replacement allows for the removal of old engine instruments such as oil temperature/pressure, fuel pressure, and fuel level.

Monitors four or more fuel tanks in an easy-to-read, full-color digital format.
Easy To Install
The CGR-30C Cluster Gauge Replacement mounts flush into an existing 3 1/8″ hole.

Engine Data Converter (EDC) accepts all inputs. Only 2 wires run to the back of the instrument.
Accurate, Dependable & Easy To Use
Electronics International consistently has been a leader in digital engine instrumentation since 1979.
Data Recording of Every Flight
All monitored functions are stored up to three times per second.

Up to 1,500 most recent flights stored, downloaded via a USB port.
A Commitment to Excellence
What sets Electronics International apart is not just its innovative product range but also its commitment to quality and safety. All Electronics International products undergo rigorous testing and are manufactured to the highest industry standards. This commitment to excellence ensures that pilots can trust these devices with their lives and the lives of their passengers.
The AirTeam Promise
At AirTeam, our mission is to provide our customers with the best products and services in the aviation industry. We are excited to partner with Electronics International, a company that shares our passion for excellence. With their cutting-edge products, Electronics International empowers pilots to make more informed decisions, resulting in safer and more efficient flights.
To explore Electronics International's full range of products and find the perfect solution for your aircraft, visit Electronics International. You'll find a variety of EI products, including the MVP-50T Engine Monitor, CGR-30P Premium Engine Monitor, CGR-30C Cluster Gauge Replacement, and convenient combo packages.
Innovation for better flights is not just a slogan; it's a commitment that both AirTeam and Electronics International stand behind. Elevate your aviation experience with the latest in aircraft monitoring technology from Electronics International, and soar to new heights with confidence and peace of mind.